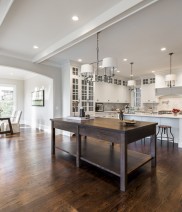 Dear Bryan,
Thank you for inviting us to such a magnificent home!
The details of the house are spectacular. The size of the rooms, the materials
used through out the house, the colors of the rooms and the abundance of closets,
make this home very comfortable and inviting.
It's great to have specialty areas like the butler's pantry, the two laundry rooms and the
coffee bar close to the master bedroom. The multi use room on the second floor with the barn
doors is great for children and adults.
This house really shows that it was planned with beauty and practicality!
Good job,
Loreen and Juan Costa
Buckhead, Atlanta, Georgia